21 April 2021
Let us help you keep your building in top form!
---
When it comes to your home or commercial building, preventative maintenance such as periodic re-waterproofing is critical to protecting your premises and preserving its value. This not only reduces the likelihood of premature leaks and aging, but saves you money you would otherwise spend in the event of a structural damage.
Here's what you can do to prevent waterproofing let-downs:
Every month:
Check and unblock all the gutters.
Check walls for flaking or bubbling paint, as this may be a sign of dampness in the walls.
Inspect your roof after a storm with high winds, extreme rain or hail.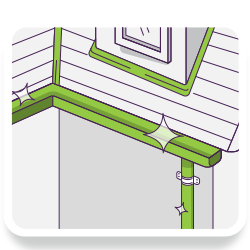 Every year:
If you have a metal roof:
Get in touch with a roof repairer (or D.I.Y if you're a jack of all trades), and ask them to replace and seal loose or missing roof screws and washers. It's also advisable to reseal joints and overlaps between the sheets to ensure the service life of your roof is maximised.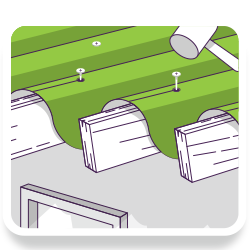 On all roofs:
Metal sheets (galvanised and membrane flashings) are used in waterproofing to prevent leaking through the roof joints. Remember to have these checked regularly, and replace them as needed, as these tend to come loose and deteriorate. This is especially necessary at the end of the dry season to address any damage that may have occurred and to prepare for the upcoming wet season.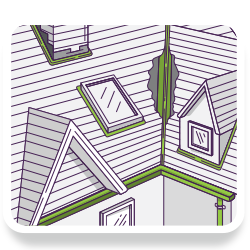 Let OUTsurance take care of the rest
While you're making sure your building gets the maintenance and care it needs, we're ready to help you out with your home and office emergencies. Our Help@OUT emergency assistance service is available to you 24/7, and is free to OUTsurance clients. So, whether you need a plumber, an electrician or a locksmith, that after-hours call-out fee is on us.